Get Unlimited Only $16
Dash Wipe
Presoak Bug Buster
Spot Free Rinse
Free Vacuums & Air
Get Directions
Get Unlimited Only $19
Dash Wipe
Presoak Bug Buster
Spot Free Rinse
Tire & Wheel Cleaner
High Pressure Rinse
Free Vacuums & Air
Get Directions
Get Unlimited Only $24
Dash Wipe
Presoak Bug Buster
Spot Free Rinse
Tire & Wheel Cleaner
High Pressure Rinse
RAIN GONE
UNDER BODY BLAST
TRI-COLOR POLISH
AIR FRESHENER
LAVA BATH
Free Vacuums & Air
Get Directions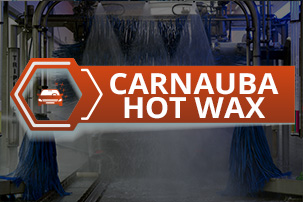 Get Unlimited Only $29
Dash Wipe
Presoak Bug Buster
Spot Free Rinse
Tire & Wheel Cleaner
High Pressure Rinse
RAIN GONE
UNDER BODY BLAST
TRI-COLOR POLISH
AIR FRESHENER
LAVA BATH
CARNAUBA HOT WAX
Free Vacuums & Air
Get Directions
Upgrade Your Wash


For Only $3 more!
Upgrade Your Wash


For Only $3 more!
It's All About Convenience!
We Can Save You Time and Money
It's all about convenience! We want to make it as easy, quick and affordable for you to keep your vehicle looking as clean as possible. Whether your car is brand new or has been passed down through the family, you can count on the latest technology and high quality automated washes from Quick Wash in North Phoenix.
If you are on your lunch break, driving to or from work, running errands or in between meetings there is no reason to worry. At Quick Wash, we understand busy and because of that, we're all about convenience! We are here to to accomodate you with a quick and easy enjoyable experience at the most advanced, premium automated car wash in Phoenix.
We Can Save You Time and Money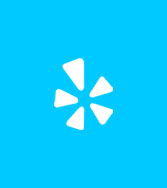 I love this car wash! This is by far the best automated car wash in the valley. They are close by my home and work in North Phoenix and the unlimited wash club is a no brainer!
This is the cleannest car wash I have ever been to and now the only one I will stop at. The free vaccums are a must with all of my kids and the $5 quick wash beats out most of the other more expensive washes that I've been to!
This new car wash on Union Hills and Cactus in N. Phoenix just opened up and I've taken my car there about 5 times. The quick wash pricing keeps it easy and affordable to keep the ride spiffy!
Join The Unlimited Wash Club